Well I got some Tip Over Bars from Murph's and today was my day to install them. I got front and rear bars, so I decided to start with the install of the rear bars first.
Rear Bars Install:
BEFORE PICTURES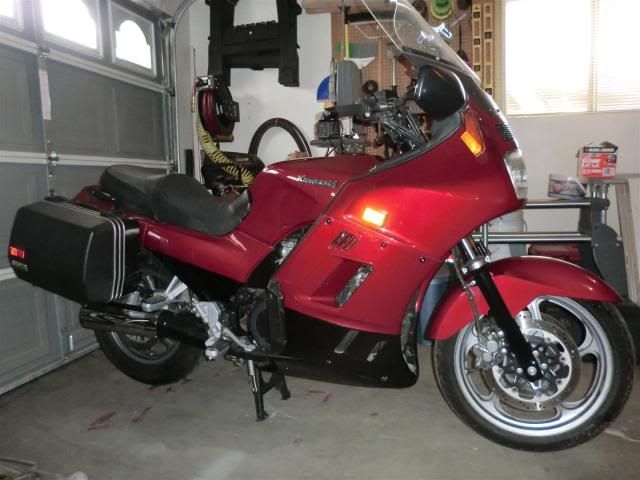 The Murph's Instructions were fairly simple to understand. The first step was to remove the rear side covers, saddle bags, and brackets. These would be reinstalled later.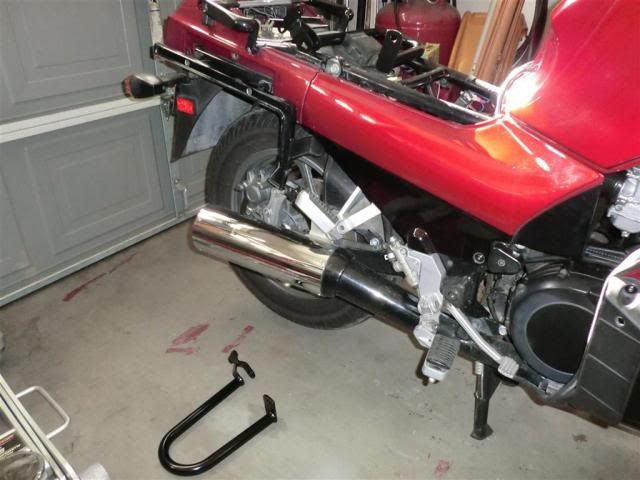 We held the bars up for an idea where they were going since this was the first bar to be installed.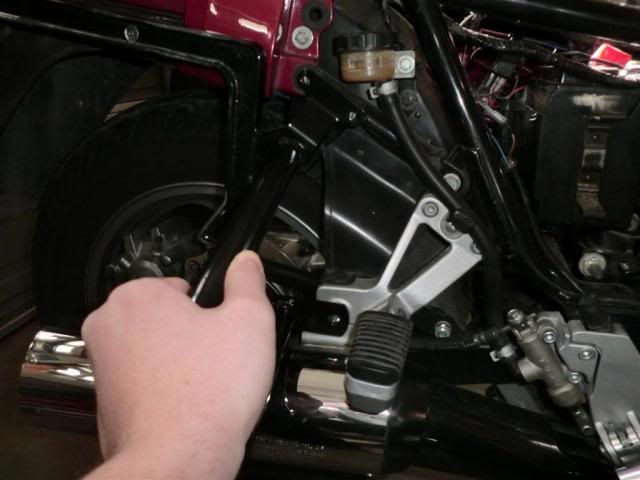 For easier access with my sockets and wrenches, we opted to move the rear brake reservoir out of the way temporarily.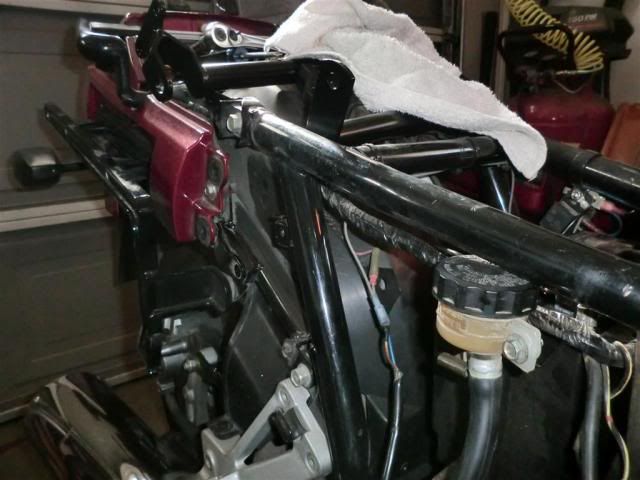 Once the rear bar was on, we tightened everything up and were ready to reinstall the saddle bag brackets, bags, and side covers.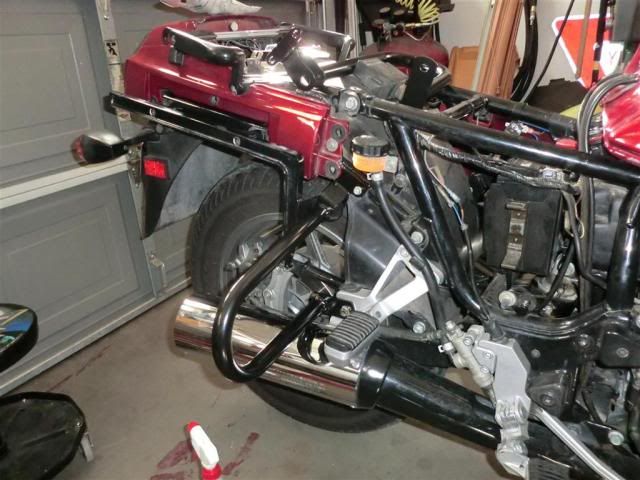 You can see, they don't stick out much beyond the bags they are said to protect, but they will prevent a complete crush for sure.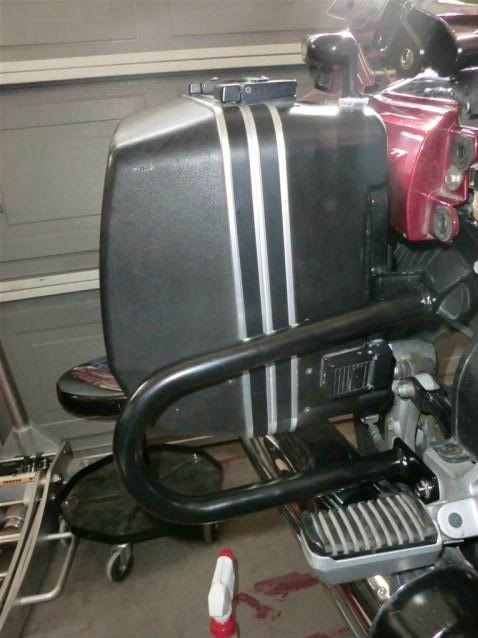 Now on to the left side, rear bar.
Stripped ready to install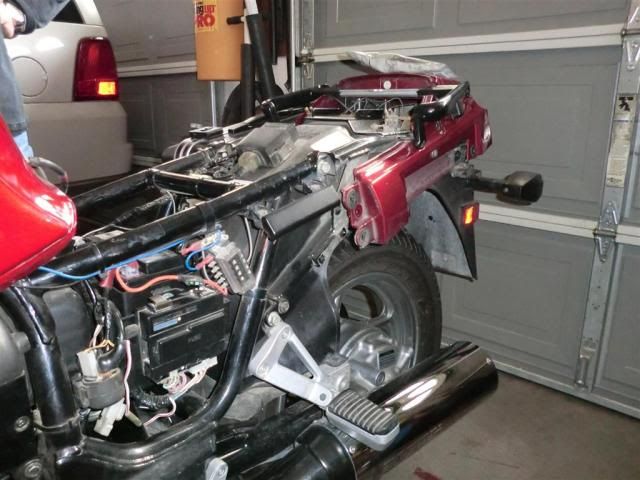 Installed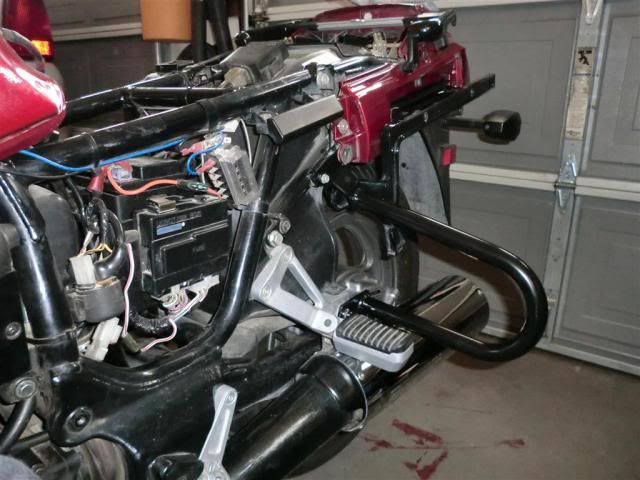 Bag replaced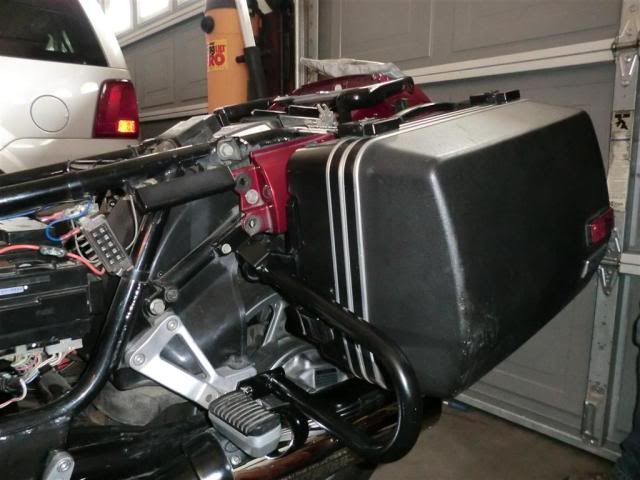 Both sides from the rear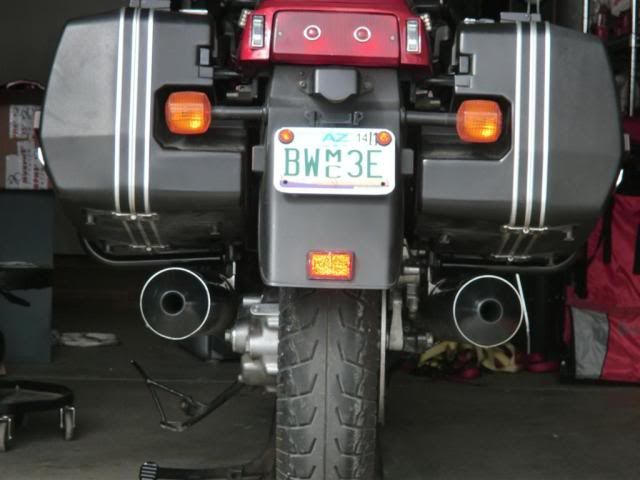 Next we moved to the front bars. The instructions for this were a bit more difficult, and we had a few "shade tree mechanic" moments on the right side.
Faring off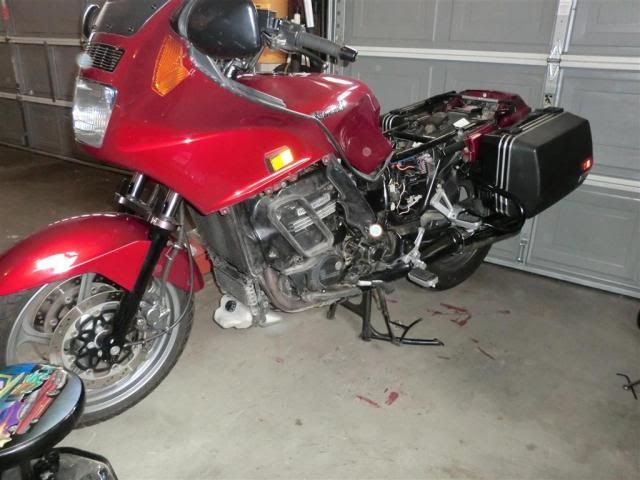 Air dam removed, we had to take the motor mount bolt out and the radiator mount bolt. The motor mount proved to be very difficult.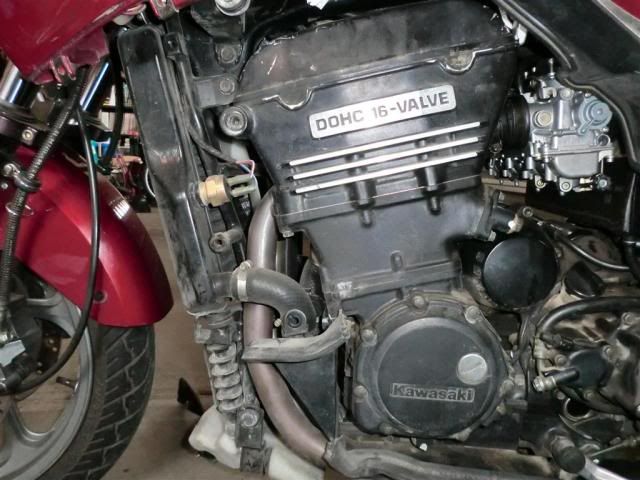 We tried everything to get the motor mount bolt off. The instructions said to use your fingers to keep the nut from spinning, but our fingers would not hold it enough. After taking the tank off to try to get better access, we eventually used a super long socket extension and help the bolt from the other side. Then, with an Allen wrench and a cheater bar, we were able to break free the bolt and take i tout. Murph's could address the difficulty here, not sure how anyone can do this easily with their fingers.
Anyway, after the brackets were in lace per the instructions, we had to cut the lower air dam a little to fit around the bracket. The Murph's directions had a diagram of what to cut, but we had to cut a bit more.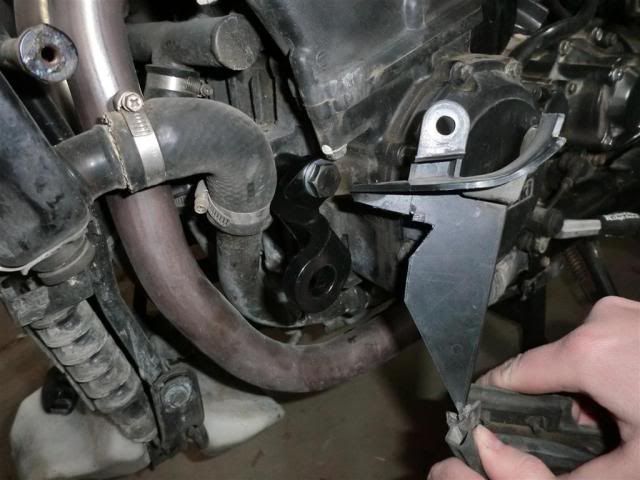 By this time, it was getting late in the afternoon and we forgot to take pictures too much. We got the left side on finally after much learning and errors, then we moved to the right side. The right went much quicker. Overall, the project took us about 4 hours of work time. With a lunch break, time for pictures, and another interruption (I have 3 kids
), it was the better part of a day for us.
Here are the finished pictures.