Alright, now that I've finished my front end update and in the process of putting on my new RS 3's
, it's time to start on the rear end.
I've picked up a decent looking '13 C-14 shock. Comes with everything.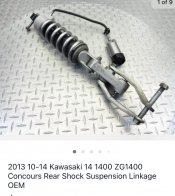 Searching thru past posts, it looks like I'll need a spacer to attach. Some have used the existing C-10 bolt but I'm confused on which bolt? Diagram attached for further guidance.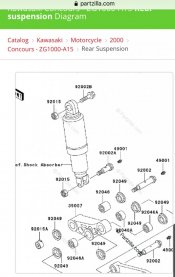 My thought was to try and have everything ready and onhand to limit down time of riding. Another question is, will these aluminum bushings from eBay suffice or do they need to be stronger?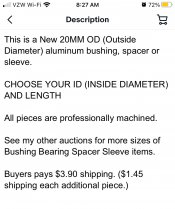 Thanks as always for the assistance and advice as I make my C-10 better.