Anyway, Cheraw is a nice park. Classic 1930s CCC Parkitecture, large lake for swimming, fishing and boating. Sand beach to keep the girls happy. Boat rentals in season (summer), camping year-round, picnic areas and shelters. A nice boardwalk connects the day-use area to the boat-launch and camping areas on the other side of the lake. Only small (<10 hp I think) boats are permitted.
far from
H. Cooper Black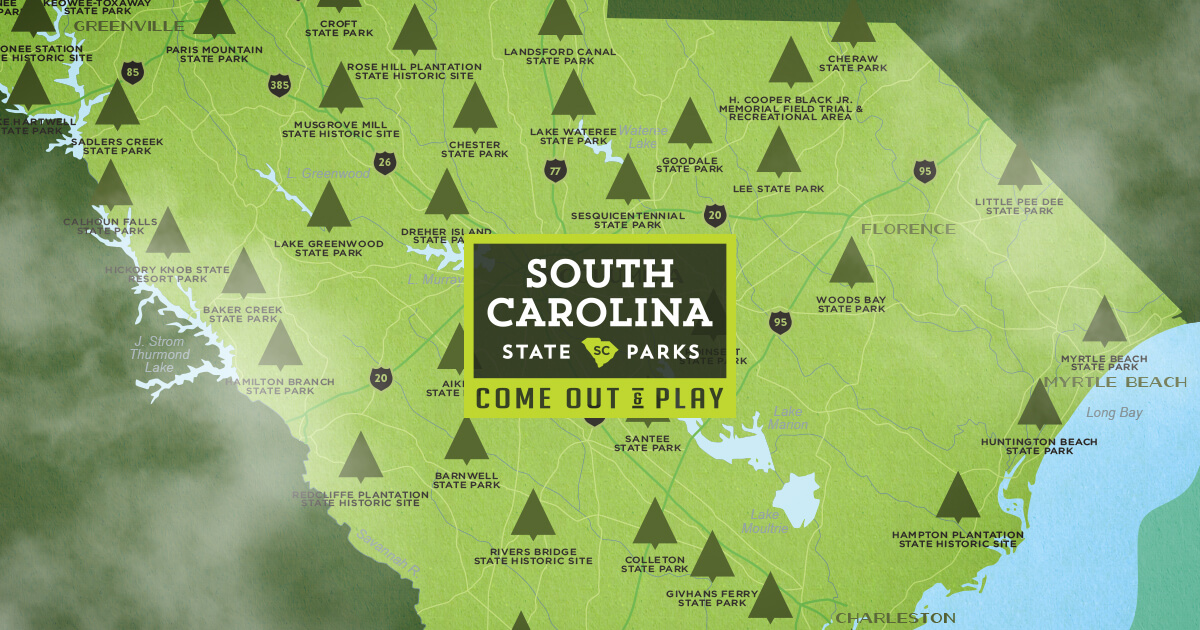 Great South Carolina horseback riding isn't all you'll find at H. Cooper Black. Camping, hunting and fishing are popular too. Explore the park now!

southcarolinaparks.com
Not far from Cheraw is
this park, devoted to the sport of Field Trials. The last couple miles were unpaved, hardpack sand with sparse gravel. Fine if you are pulling a horse trailer but not so great on a Connie. I like my pavement, myself. For those who arent't familiar, the sport involves training dogs to hunt upland game birds and following them with horses. There are large open fields, woodlands and ponds to run the dogs in. For rent are stables, kennels and campsites. The tent/primitive sites didn't seem to have much firewood handy, so I rode back and camped at Cheraw.
This would be a great place to bring the kids and/or grands on a weekend when they are hosting a national event. The park is several thousand acres, and areas are available to rent for dog and/or horse training. I would have camped there if there was an event, but I didn't feel like hauling firewood otherwise. Wood at Cheraw is available just outside the tent clearing in the woods, and someone politely left me a pile of sawn-up oak logs!